Playlist of Wednesday 26 October 2016
SOULANDFUNKMUSIC.COM Presents:
Back To The Old School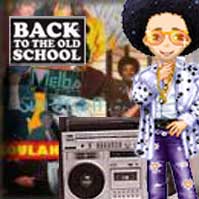 Welcome to the place where 80ies dance music is on. We bring you the finest groove tracks from the past.
Soulandfunkmusic.com teamed up with Back To The Old School and from now on we provide together a solid webstream to you. We play a lot of vinyl grooves to get you in the mood. Fine grooves on vinyl like: T-Connection, Melba Moore, Kashif, Dazz Band, Lillo Thomas, SOS Band, Change, Luther and many more.
Playlist Archive BTTOS: 2000 | 2001 | 2003 | 2004

Playlists of the Real Chocolate Podcasts can be found On The Podcast Page. See below for a random selection on mixcloud.