The Track Of The Day is Half The Day Is Gone from 1983 The performing artist is
Kenny Lynch
.
> >
> >
Slick's album 'Go For It', released in 1980 on FANTASY Records. This album is Produced by: Larry James, and Alan Rubens. and Bill Neale. and James Ellison. Soul and funk music's favorite tracks on 'Go For It' are 'Betcha Bottom Dollar', 'Forget You (it's Too Late)', 'I Can Understand It', 'Tramp'.
Tracks:
5) Betcha Bottom Dollar
6) Baby Doll
8) Forget You (It's Too Late)
1) Go For It
4) Harmony
3) I Can Understand It
2) Sunrise
7) Tramp
> >
> >
>
>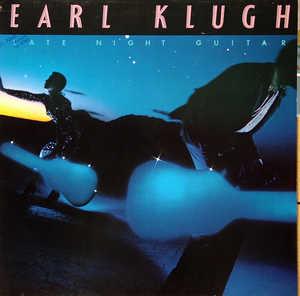 > >
> >
Earl Klugh's album 'Late Night Guitar', released in 1980 on LIBERTY Records. This album is Produced by: Earl Klugh,
Tracks:
1) Smoke Gets In Your Eyes
2) Nice To Be Around (Nice To Have Around)
3) Like A Lover
4) Laura
5) Jamaica Farewell
6) Tenderly
7) Mona Lisa
8) Triste
9) Two For The Road
10) Mirabella
11) Lisbon Antiqua
12) A Time For Love
13) I'll Never Say Goodbye (The Promise)
> >
> >
>
>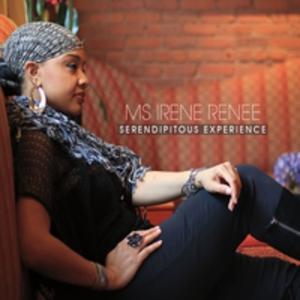 I would like to introduce to you an up and coming indie artist, Ms. Irene Renee. She's making some traction in the NY tri-state area, as well as around the country and over seas. She will soon be showcased along side Ms. Conya Doss in Milwaukee, WI on July 17th, 2014. She released her debut album this past September, entitled Serendipitous Experience, has released 2 music videos (FEELIN' GOOD and PICK UP THE PHONE) which has collectively garnered over 40K views, she made the Top 10 of the UK Soul Charts, and was the featured soloist at 50 Cents SMS Promotions - Big Apple Boxing match this past December where she rendered her soulful rendition of our National Anthem to name a few of her accomplishments since releasing her album.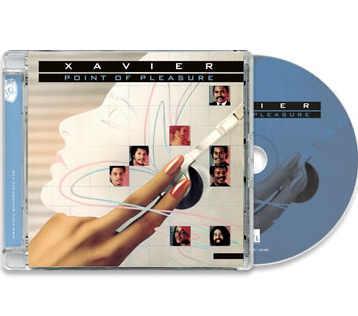 Finally reissued on CD, by Vinyl Masterpiece Records, the underrated album 'Point Of Pleasure' by Xavier. This album is nowadays highly demanded by funk/boogie fans. 'Point Of Pleasure' that contains seven fabulous boogie, dance tunes is originally released on Liberty Records in 1982.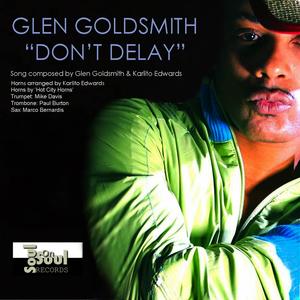 Glen Goldsmith first found world fame in 1987 with his hits 'I Won't Cry' and 'Dreaming'. He went on to have smash hits as a songwriter with 'Mysterious Girl', 'I Feel You' and 'Natural' performed by Peter Andre. He wrote for many other stars such as Mica Paris, Danni Minogue Ultimate Kaos, Rozalla, and MN8. Glen Goldsmith made his come back in 2012 with his Soul Chart No.5 'Jammin in the Place' and enjoyed two No.1 hits with 'So @ Ease' and 'Sunshine'.
He is back with a fantastic tune 'Don't Delay'. Don't Delay will be on sale from July 21st on CD Baby, ITunes, Amazon and Google Music.